Cooper Hewitt Museum
This is a project for a fictional exhibition on Billy Bookcases that is held at the Cooper Hewitt Museum.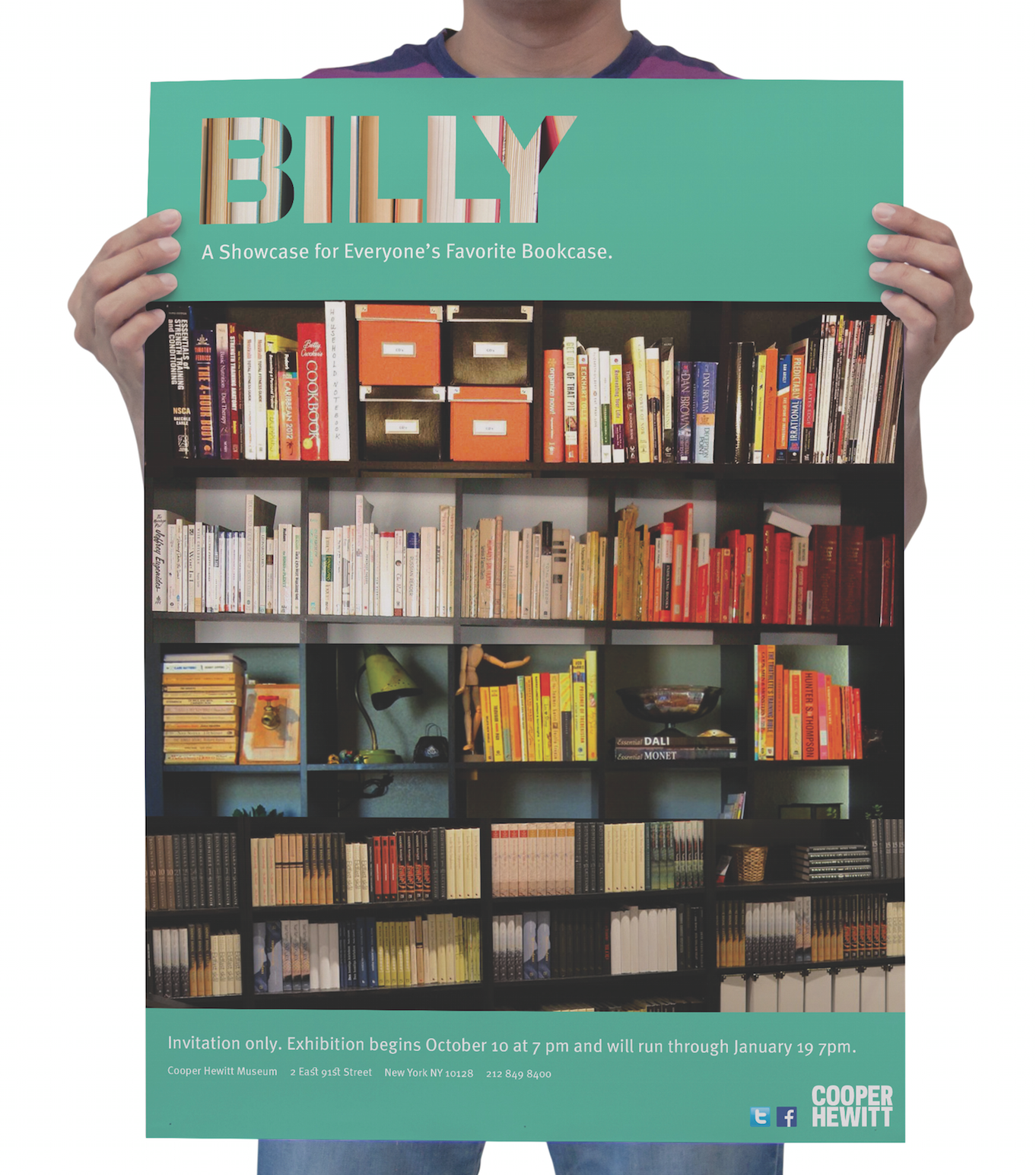 The goal of this project was to create a fictional exhibition in either the Design Museum or the Cooper Hewitt Museum. I chose Cooper Hewitt and I made my exhibition to be on Billy Bookcases. If you do not know, Billy Bookcases are Ikea's staple item sold and nearly every household has one or two. I wanted to showcase the beauty that can be found within everyone's home, whether people use it for books or figures or anything else. My app concept is to have an app up and running during the months of the exhibition. People would download the app and use it to take pictures of their own Billy Bookcase that they have in their own home. Users would then submit the picture along with a name and location. At the end of the exhibition, all the pictures would be compiled into a photo book and sold to the public. A large portion of the money would go to organizations that supply books to children and families.